International Baccalaureate (IB)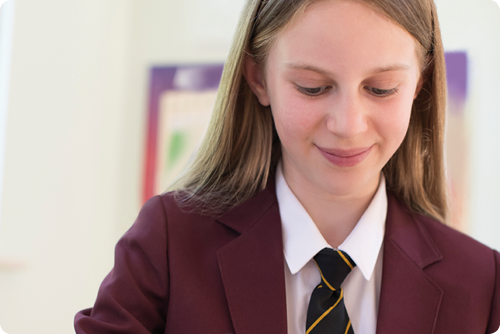 After fulfilling demanding requirements and international assesment within the school premises, the PRIGO Language and Humanities Grammar School has succesfully completed the authorization process for the IB Diploma Programme, which enables it to offer the International Baccalaureate Diploma Programme (IB DP) to its students. The Grammar School is therefore licensed to prepare those students who begin their studies in the 2021/2022 school year for the the two-year diploma programme ending with the International Baccalaureate, which is necessary for studying at prestigious foreign universities. If the appropriate structure for the International Baccalaureate is chosen and a corresponding score is achieved, the result will likely lead to admission to the best universities in the world, including the TOP 10. The students of our Grammar School who start their studies in the 2021/2022 school year will be able to apply for this prestigious programme in the last two years of their studies, consistently preparing themselves for the International Baccalaureate during that period. Furthermore, the students will be able to choose whether to pass both the Czech school-leaving exam and the International Baccalaureate or only one of them.
The IB World Schools share a common philosophy: a commitment to improve the teaching and learning of a diverse and inclusive community of students by delivering challenging, high quality programmes of international education with a powerful vision to all students irrespective of their backgrounds.
For further information about the IB institution and the relevant programmes, visit www.ibo.org.
Discover how it looks like at our Grammar School below:
PRIGO Video Guide – Grammar School from the perspective of our students
PRIGO Video Guide – Information sources from the perspective of teachers
To help our students in the preparation for the International Baccalaureate, the Grammar School has been involved in the DofE (The Duke of Edinburgh's International Award) project since 2017 (https://www.dofe.cz/en/). The programme's goal is to support young people aged 14–24 in their comprehensive development of skills and abilities through long-term and regular activities in four interrelated areas: talent development, sports, volunteering and adventure expeditions at three levels. Upon the programme's completion, the participants can receive an internationally recognised DofE certificate, which can help them with the admission or preparation for studying at prestigious foreign universities. You can find out more about the DofE project here.